BED & BREAKFAST – GUESTROOMS
Au Clos de l'Étang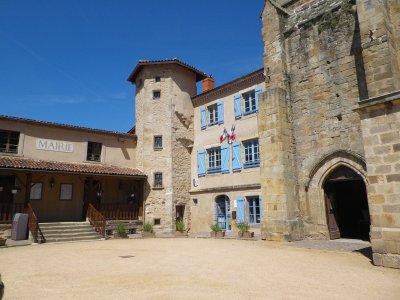 We will offer the best to Green tourism lovers and environementally conscious travellers. Benefit from a wide choice of activities, among them sports and leisures, discovery of the cities, their traditions along with their civil and religious heritage.
Since a unique stay will probably be too short for you to discover our region's treasures, you will definitely want to come back!
"The Auvergnat is bitter and rough", says Legend, but we will gladly welcome you throughout the year in our guest house "Au Clos de l'Étang" in Ravel, France.
Austere Auvergne? The volcanic stone of the cathedral of Clermont-Ferrand is indeed black, but the Auvergne is happy. Moreover, in the thirteenth century, Ravel was called Revel, which meant "feast". Quite a story!
At the "Clos de l'Etang", you will be staying in the heart of Auvergne of Tuscany. Why Tuscany of Auvergne? Catherine de Medici inherited this land inherited from her mother, Madeleine de la Tour d'Auvergne and her aunt Anne de la Tour d'Auvergne. When she died in 1524, she became Countess of Auvergne and baptized this region of Tuscany of Auvergne. The sweetness of the landscapes as well as the southern architecture reminded him of the Italian Tuscany where she was born.
Room Capucine
Let the orange tone of this bright room charm you: you will love its warm atmosphere…
Room Passiflore
The passionflower has relaxing virtues. This room offers a bright and relaxing atmosphere through its light parma tone.
Room Orchidée
Warmth and harmony: our Room Orchidée is bright and spacious. You can easily add a baby bed or a 90′ floor mattress.